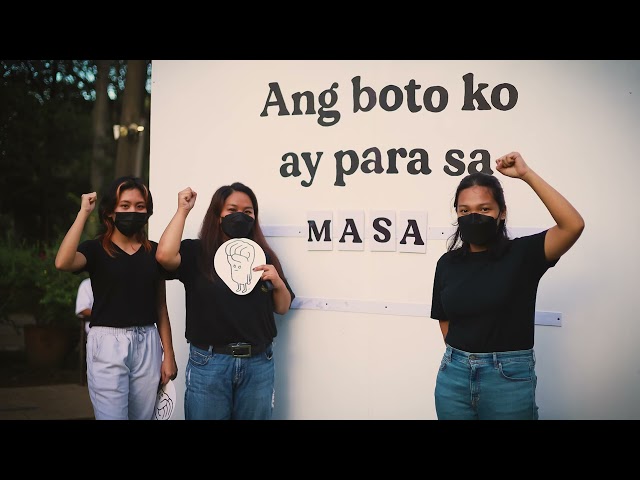 Great German poet and playwright Bertolt Brecht once said, 'Art is not a mirror held up to reality but a mirror with which to shape it" this particular adage rings more accurate than ever before as we face yet another milestone in our history: the shaping of our future brought about by the May 2022 national elections.
From time and again, art is one of the most potent forms of resistance as witnessed by our history of struggles—from the writings of the illustrados to the theater works of Bonifacio to the golden age of resistance during the Marcos era that birthed a myriad of protest art and films.
As we commemorate the World Creativity and Innovation Day this year, we remain firm in our belief that creativity never fails to provide us with new ways of looking at things from all sides of life's spectrum: politically, culturally, and socially. Last April 9, 2022, at the TUMINDIG Atin ang Kapangyarihan Concert Festival, DAKILA artists built an interactive art installation inspired by the scrabble board game to engage the public audience to share their thoughts on choosing the suitable candidates for the upcoming May 2022 national elections.
Art in the hands of advocates and activists shall refuse to be reduced to mere decors. Instead, it is a hammer that shapes the perception and narratives of the common person, equipping them with a vision of what were, what can become, and what should become of the society we are trying to build, never forgetting that it is our needs that must be at the center of our activism.
Video by Ulap Chua.